Message from District Attorney Thien Ho

As I begin my first term as Sacramento County District Attorney, I'm reminded of an old African proverb - "If you want to go fast, go alone. If you want to go far, go together."

When I think about how far we have come - I look to my own experience as

a refugee escaping Vietnam, arriving in the United States not knowing one word of English and graduating from law school 22 years later.

In my video message, I talk about

the profession of a prosecutor-

how far we have come , and how far we have yet to go-

with

public safety always at the forefront of our mission.
When it comes to our mission, I present our new office seal that symbolizes the rising sun of a new day, the Capitol dome as the seat of government for California and Lady Justice holding a sword of accountability
and the scales of justice.
​​
When it comes to accountability, we will create a
human trafficking task force that will bring community-based organizations together with state, local and regional law enforcement partners to tackle the human trafficking crisis. I also discussed our mission to address the homeless crisis. In the coming months, I will share how we are working together with county and state officials to tackle this issue, especially as it relates to drug addiction and mental health. ​When it comes to balancing the scales of justice, I will introduce an advisory Community Relations Council made up of members from diverse areas of our community to build trust and be a bridge to all communities. This will help ensure our justice system serves everyone, because justice and public safety are fundamental rights everyone is entitled to.
We will provide more information on all of these new initiatives and many others in the coming months...
Rest assured that the mission of the District Attorney's Office under my tenure will be one that seeks the truth and renders justice. In the process, we will make sure you not only feel safe, but you are safe in the community." - District Attorney Thien Ho
Swearing-In Ceremony

​On January 3, 2023, Thien Ho made history as the first Asian-American to be swore in as the elected District Attorney of Sacramento County.

​The swearing-in ceremony was attended by DA Thien Ho's family along with nearly 500 community members, including current and retired police chiefs and sheriffs; mayors and city councilmembers; judges and elected district attorneys; county supervisors and executive administrators, legislators and other elected public officials; public service agency representatives; community organization executive directors; presidents & CEOs; and everyday citizens.

​

​
The ceremony was hosted by Sacramento County Assistant Chief Deputy DA William Satchell. Sacramento Superior Court Judge Carlton Davis delivered the oath of office. DA Thien Ho gave closing comments and unveiled the new office logo and mission statement - "Semper Justitia" - which means "Always Just."

On January 10, 2023, DA Thien Ho was sworn-in by Sacramento Superior Court Judge Helena Gweon in front of the Board of Supervisors. ​
Human Trafficking Task Force

​January is Human Trafficking Awareness Month, which calls attention to the exploitation of vulnerable victims by their traffickers.

A

study released by

Community Against Sexual Harm (CASH)

in June 2022 estimates that over 13,000 people were trafficked in Sacramento in a 5-year period (2015-2020).

The study also shows an average of 18,000-20,000 online prostitution advertisements are posted monthly in the Sacramento area. Many of these victims are currently being trafficked or are at-risk to be trafficked. Crimes against

at-risk youth, human trafficking and

gun violence

cross-over and often intersect with each other.

Currently, Sacramento does not have a regional law enforcement task force, where agencies share information, resources and work together on the

investigation

of human trafficking. The DA's office is currently working with law enforcement agencies to create this regional, investigative-focused task force.

This task force will allow for increased collaboration and additional resources to

better identify

and

decrease the number of trafficked persons

in Sacramento.

Please see human trafficking "Alerts" and "Resources" below.
New Leadership: Community & Government Relations Bureau
Assistant Chief Deputy District Attorney Rochelle Beardsley - I am the new assistant chief overseeing the Community & Government Relations Bureau.

This bureau is made up of several units including the Juvenile Unit, Consumer & Environmental Protection Unit, Community Prosecution Unit, Legislation and the Community & Media Relations Unit.


In addition to managing these units, I'm responsible for various initiatives DA Thien Ho is launching. One of these initiatives is the Community Relations Council, which brings together individuals from various cultural and economic areas in the county to address specific safety concerns affecting their communities.
I am also responsible for all of the free programs we provide to encourage engagement and transparency with the community. These include the Citizens Academy for adults and a number of youth programs. The Juvenile Unit was also moved into this bureau to advance DA Thien Ho's mission to intervene and prevent youth crime through education and our youth programs.
I look forward to being a part of the team that implements these changes to bring a brighter future for Sacramento County.

Deputy District Attorney Sonia Satchell - I've been with the District Attorney's Office for 16 years. Through the course of my career, I've worked in the Child Sexual Abuse Unit, Domestic Violence Unit, Human Trafficking Unit, Adult Sexual Abuse as well as the Community Prosecution Unit.

I now have the opportunity to work in the Community & Government Relations Bureau, specifically leading our community outreach efforts. It's a wonderful opportunity to be involved with our nonprofit partners, schools, our Youth Academy/Youth Shadow programs and iSMART (Internet, Social Media Awareness, Resources & Training). It's a way for the public to get to know who we are and how we do our work. ​
I'm looking forward to working in this bureau and bringing all of our projects and ideas to the community.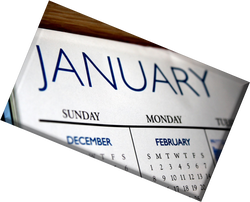 Alerts
​
What is Human Trafficking?
​Human trafficking is a felony offense that involves the use of force, fraud, coercion, isolation and/or threats of violence to control victims for the purpose of engaging in commercial sex acts or labor services against his/her will.
​
Forms of human trafficking include:

Forced prostitution
Slavery or involuntary servitude
Sex trafficking
Debt bondage- financial obligations, honor-bound to satisfy a debt

Who are the victims?

Runaways and homeless youth
Men, women, teens or children
Foreign nationals or US citizens
Educated or no formal education
Undocumented immigrants or new citizens
Oppressed groups and individuals
​ If you believe someone is a victim of human trafficking, call law enforcement or 911, if there is immediate danger. Or call:
National Human Trafficking Hotline – 888.373.7888